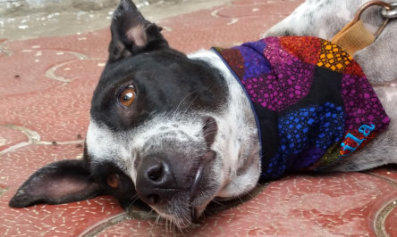 Ein würdevolles Leben für indische Hunde!

A dignified life for Indian dogs!




Our Team
founders and executive committee of our association

:
Until summer 2018, I studied British/American Studies and Indology at the
Julius-Maximilians-University in Würzburg.
In 2013, I was in India for the first time in order to do a social internship.
Back then already, some Germans and I had cared for a puppy that had strayed
into where we were living. In 2014, my sister Kim, our friend Gerda and I took
several puppies into our custody.
Responsibilities

:
(Internet) Marketing/Public Relations, correspondence GER-IN
I am certified translator for English and multilingual secretary for Spanish
and French.
For the first time, I visited Bhopal (India) in 2013 for absolving a work
placement accompanying my educational training. Together with my sister
Silvana and our friend Gerda, I was involved in several rescues of puppies
and that's why we have started to collect first ideas for building an animals'
shelter in Bhopal, which we realized after our return to Germany.
Responsibilities

:
administration, (Internet) Marketing/Public Relations
First I visited India for a five-month placement in the field of social work
in 2014. Soon after my arrival Silvana, Kim and me cared for some small
puppies and after their departure I continued this work on my own,
concentrating on puppies being extremely malnourished and neglected.
For the reason that rescuing the street dogs is very important for us,
we decided to found this society.
Responsibilities

:
Public Relations, bank issues
Local employee(s)/volunteer(s):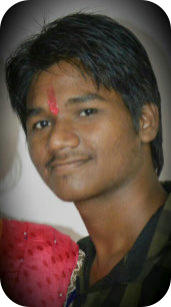 Founding Assembly of the German society in December 2014

: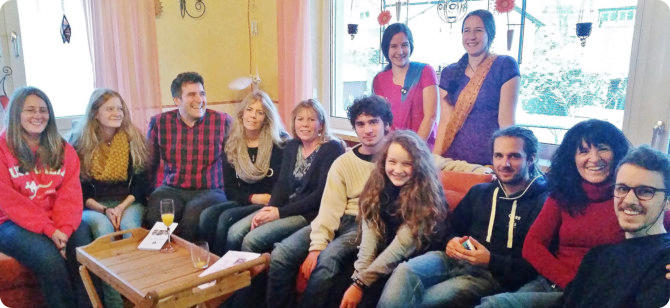 We are grateful to welcome Vipin Sharma and the Indian company Lion Enineering Consultants (LEC)
from Bhopal as our local partners.
Our Indian friends make it possible to realize the project by taking action on behalf of our society's aims.
Many thanks to Gabriele and Thomas Klein for their friendly and selfless support.
We are at all times glad for any support from your side
and every single of your donations brings us one step closer to our aim:
that Indian dogs do not have to suffer from neglection and die from malnutrition any longer.
Everyone, either private person or company,
can help us make

a change and every support is highly appreciated.
Silvana Kushwaha, born as Klein - Founder and 1
st
Chairwoman
Kim Hilary Dubey, born as Klein - Founder and 2
nd
Chairwoman
Gerda Skali, born as Huber - Founder and Cashier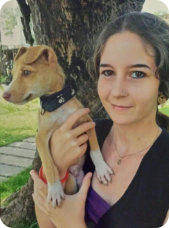 Responsibilities:
Caring and feeding the animals,
providing accomodation and administration,
Public Relations in India
Gabriele Klein - Founder and Cash Auditor
Thomas Klein - Founder and Recording Clerk
Responsibilities

:
Production of the textile articles,
Administration of financial means,
Public Relations
Responsibilities

:
Keeping records of meetings,
Public Relations